Intimate Destination Wedding at Villa la Joya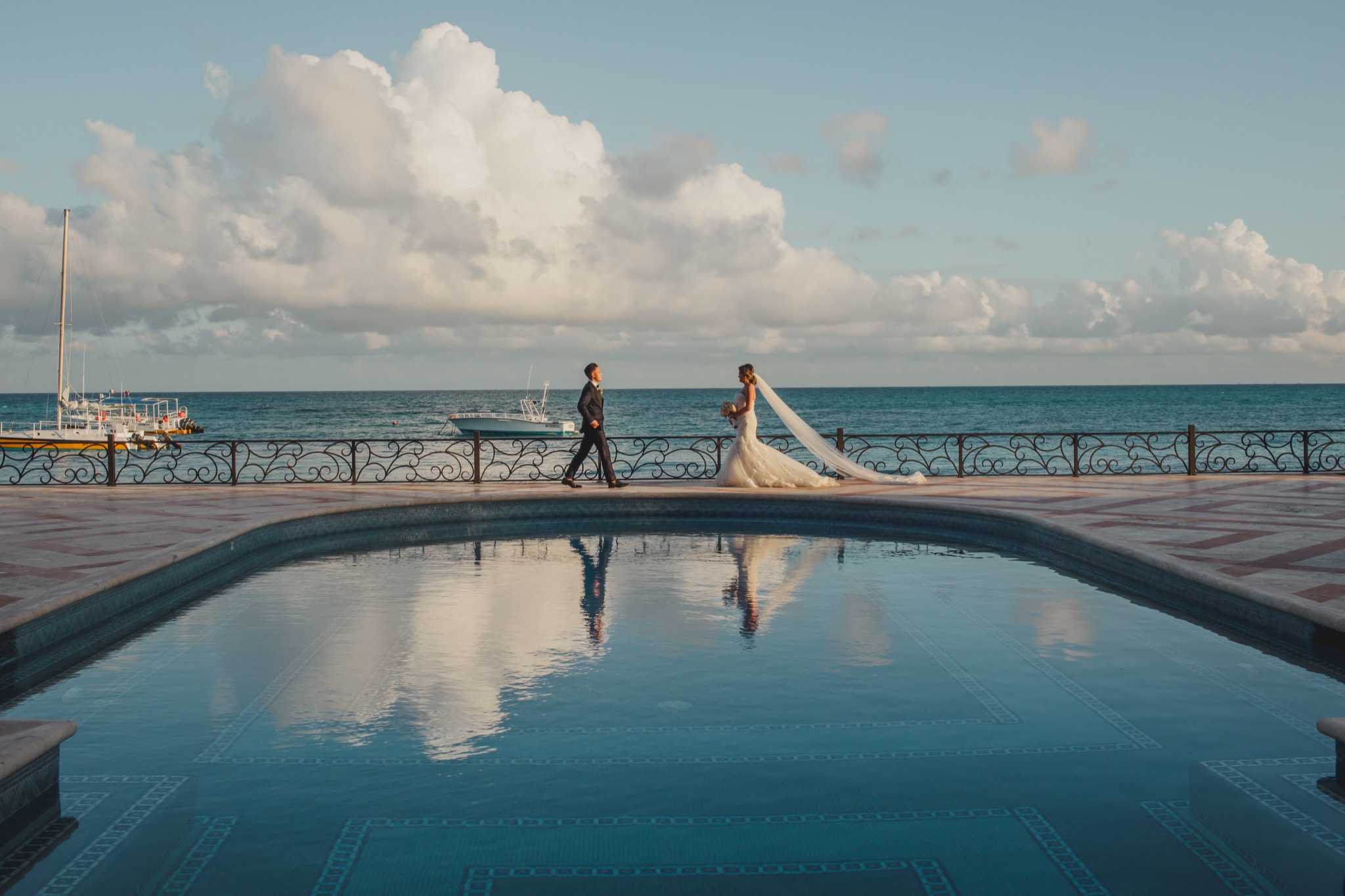 Verlinda and Rainer went from planning a huge destination wedding to a celebration of just the two of them. After all ups and downs (and multiple cancellations), we were thrilled that the couple moved forward with their celebration no matter what. When we asked them if they could look back and change anything, Verlinda honestly, and surprisingly said, wouldn't do anything differently, even if that meant it would just be the two of us. Because at the end of the day, that's what and who we are celebrating! Such a pleasant thought to hear, especially during these difficult times.
They held their intimate destination wedding at the gorgeous Villa la Joya, with the help of their wedding planner, Paradise Wedding and Events. Every little detail was perfectly fitted to their needs and surroundings. From the churro cart of Los Pockets, the beautiful floral decor, and the neon sign by Dezibel Events, to the delicious cake by Pasteleria la Migaja. Everything worked out so beautifully!
One special moment that we will ALL remember, especially Verlinda and Rainer, is their super romantic first dance as husband and wife. They didn't have a fancy DJ, just a speaker with their Spotify playlist. At that moment, everything stopped for all of us. With tears running down our faces, we were just looking at these two gorgeous people sharing a special dance, filled with love, joy and happiness. And at the end of the day, that's what is most important.
Verlinda and Rainer celebrated the beginning of their union in the most beautiful and intimate way. It's their unique story that they will tell from generation to generation. And for us will be a wedding that we will remember forever.
With every story we tell, we want to give support and best advice to our future brides and grooms. When we asked Verlinda what advice would she give to a bride-to-be, she said – ''Let go of all expectations! Don't stress over the small stuff. This is coming from a couple who were originally fixated over every minor detail! Don't sweat it, enjoy every moment. Don't compare your wedding to anyone else's. Your wedding is YOUR wedding and it will be special no matter how it turns out to be! A wedding is just one day, but a marriage is a lifetime! Don't let slight hiccups ruin the beginning of your forever!''
Thank you for having us be a special part of your small intimate destination wedding. We couldn't have asked for more. Paradise Photo Studio wishes you all the love and happiness in the world!
Photography & Videography – Paradise Photo Studio