A Dreamy Caribbean Wedding in the Riviera Maya: All the Details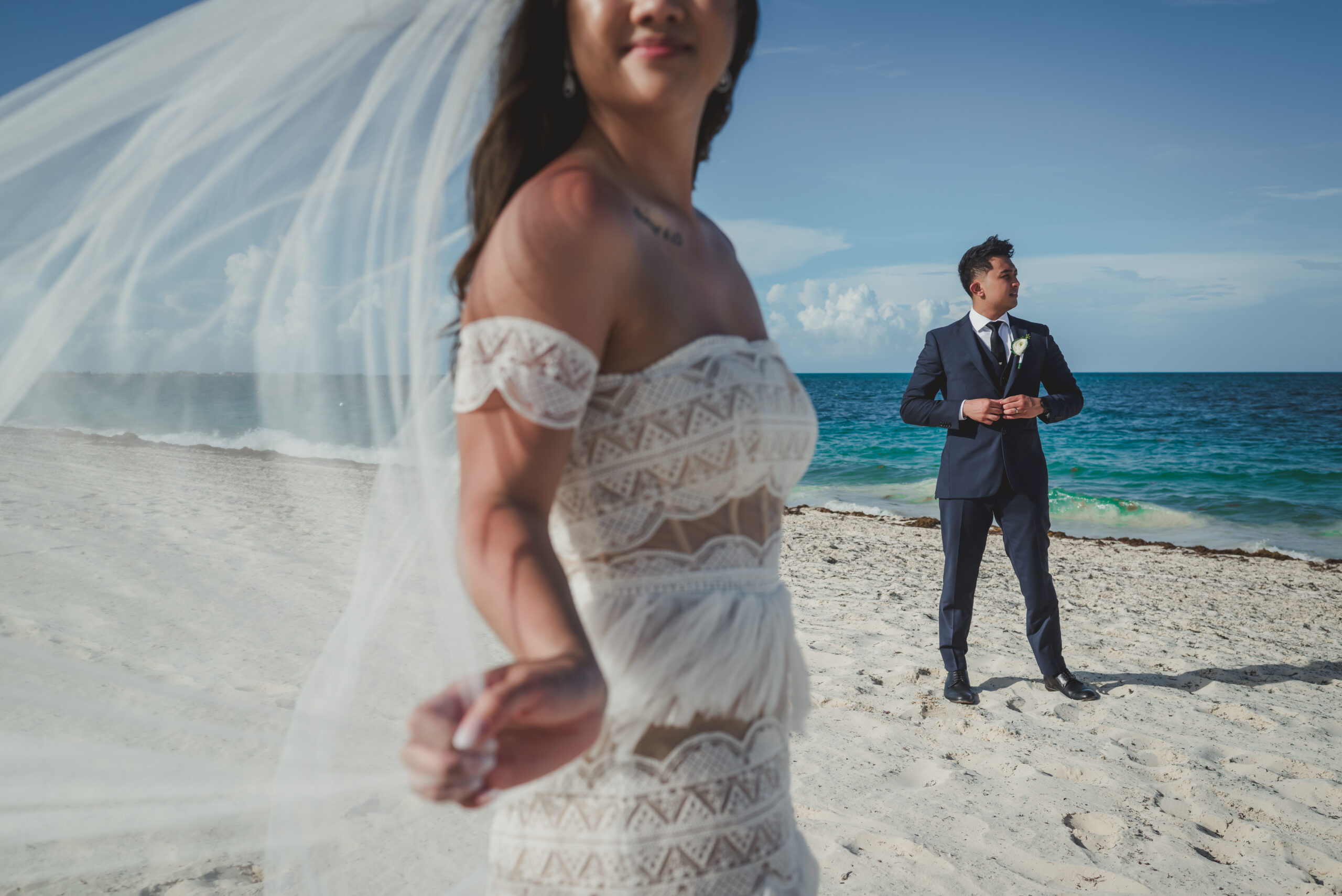 Are you ready to embark on a romantic journey to the breathtaking Riviera Maya for your dream wedding? Look no further! With its pristine beaches, crystal-clear waters, and lush tropical landscapes, this Mexican paradise is the perfect destination for a once-in-a-lifetime celebration. In this blog, we'll dive into all the details that make a Riviera Maya wedding truly unforgettable.
Choosing the Perfect Venue
The Riviera Maya boasts a plethora of stunning wedding venues, each offering a unique charm. From beachfront resorts to lush jungle hideaways, there's something for every couple's taste. Some popular choices include:
1.Beachfront Bliss: Exchange vows with your toes in the sand at one of the many beachfront resorts. Imagine the sound of the waves as your background music and a picture-perfect sunset as you say, "I do."
2.Mayan Cenote Romance: For a touch of nature and mystique, consider tying the knot near the ancient Mayan cenotes. This beautiful unique natural water pools creates a magical ambiance.
3.Chic Elegance and style: Explore venue options such as resorts nestled in the jungle or those featuring top-notch architectural designs to discover the perfect spot for creating unforgettable memories.
Setting the Date
The Riviera Maya enjoys a tropical climate with warm temperatures year-round. However, there's a rainy season from June to October, so consider planning your wedding between November and April for the best weather. It's also essential to check local holidays and peak tourist seasons to avoid any scheduling conflicts.
Cuisine and Cocktails
One of the highlights of any destination wedding is the cuisine, and the Riviera Maya doesn't disappoint. Treat your guests to a culinary journey featuring authentic Mexican flavors like fresh ceviche, tacos, and mole. Don't forget to serve signature cocktails like margaritas and palomas to keep everyone in high spirits.
Decor and Flowers
Keep the décor simple and let the natural beauty of the Riviera Maya shine through. Consider tropical flowers like hibiscus, orchids, and calla lilies for your bouquet and decorations. Candles and fairy lights can add a romantic touch for an evening wedding.
Capture the Moment
Lastly, don't forget to hire a talented photographer and videographer to capture every precious moment of your Riviera Maya wedding. The stunning landscapes and vibrant culture deserve to be preserved for a lifetime. 
In conclusion, a wedding in the Riviera Maya promises an unforgettable experience for you and your loved ones. From the stunning venues to the delicious cuisine and vibrant culture, this tropical paradise sets the stage for a dreamy beach wedding that you'll cherish forever. So, start planning your Riviera Maya wedding, and let the magic of this enchanting destination be the backdrop for your love story.