Fairmont Mayakoba Wedding Bliss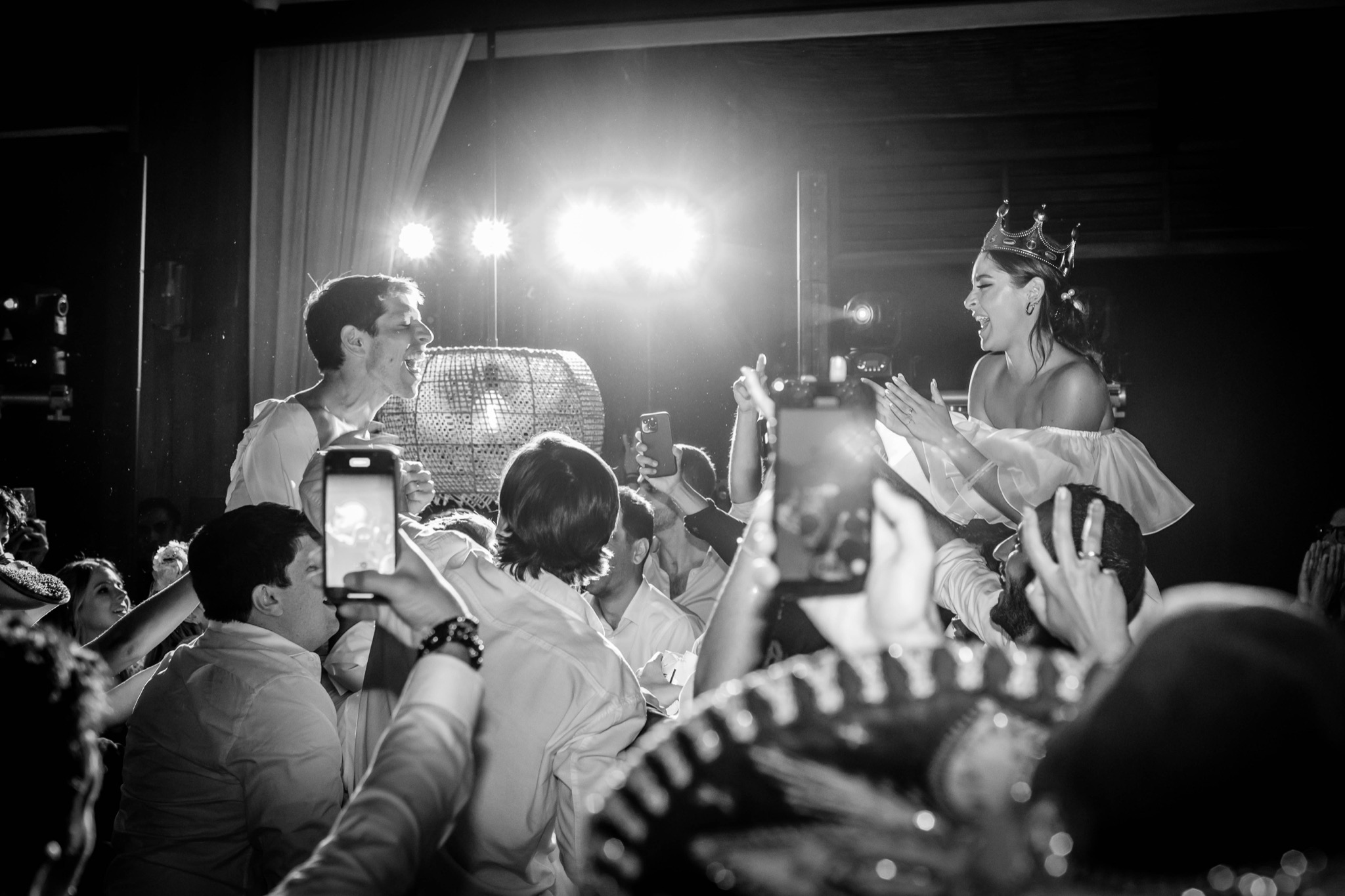 Andrew & stephanie
Meet this awesome couple~
We first met at the University of Michigan in 2011. Stephanie first spotted Andrew at freshman year orientation, and immediately wanted to distance herself as much as possible from this boisterous individual dressed in an all- white outfit – Jersey Shore style sunglasses, and yes a sparkling earring included.
Two months later, and out of the 35,000+ possible students to deliver a gift for incoming Tri-Delta's (Stephanie's sorority), Andrew comes knocking on her door.
Over the next 2 years, they began to develop a friendship, and Andrew progressively made his romantic intentions known. Stephanie's stance remained firm, until one day… she cracked.
9 years and 2 dogs later, we finally tied the knot!
A little more about this epic wedding…
What was your favorite part about the ceremony and reception?
Ceremony – Having the bride's brother, Matthew, officiate the wedding and the groom's grandfather, Sheldon, share some wise words. Not only was this a big day for us, but also for our families and we wanted to involve and share this moment with them as much as possible!
Reception – The delicious food and the epic energy on the dance floor throughout the night!
What did you love most about working with [Our Studio]?
How incredibly talented the Paradise team was!! The pictures and videos came out AMAZING. Our friends and family kept saying how they belong in a magazine. Not only was it high quality, but the teams experience with the venue and shooting locations were invaluable, and they made sure to listen to all of our requests. We were so excited to see all the footage, and we greatly appreciated the turnaround time for photos and videos. 10000/10 cannot recommend enough!!
How did you personalize your wedding? What about your wedding was most unique?
Custom merch! Upon arrival we gift guests a custom beach canvas bag filled with all sorts of goodies. We were so grateful for everyone that made the trip and it was our small way of saying thanks.
I also adored the custom tequila bottles for our seating chart! We were so fortunate to be able to work with Teremana Tequila on creating these special, one-of-a-kind keepsakes for our guests.
And lastly, our wedding would not have been complete without including our beloved dogs – Archie and Cooper. Unfortunately the were unable to join us, but we made custom match boxes and named our signature drinks featuring our fur babies.
What details are you most proud of?
The delicious food, the epic music, all of the memorable speeches and dances. Everything was absolute perfection!
What particular moment of your day will you remember most?
The dancefloor!! The energy was electric. We both felt like we were in college again and had the time of our lives dancing nonstop with family and friends.
Best advice for another couple?
Allow yourself to lose control and just enjoy the day. And don't let the small stuff bother you. Everyone is there to support you and because they love your love. If you are happy, everyone will be happy!!
What was the biggest surprise of your wedding day?
How perfect the weather was! Being the rainy season, we were prepared for some clouds but it ended up being the most clear, beautiful day of the entire week!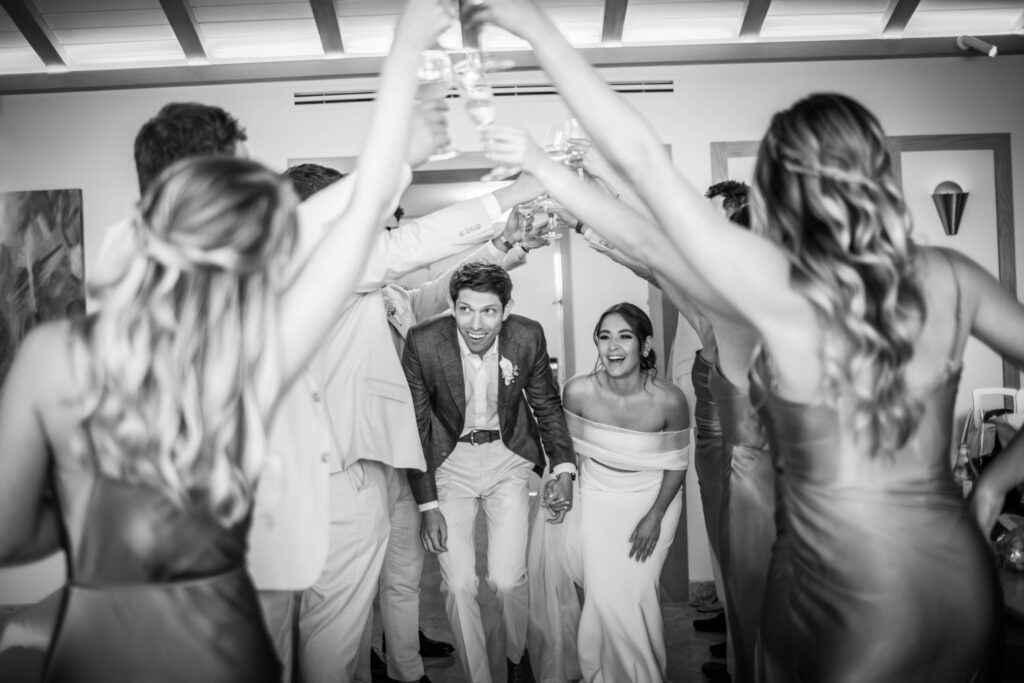 Venue – Fairmont Mayakoba | Planner – Mango Weddings | Florist – Cherry Blossom | Audio – Plugin Audiovisual| Rentals – Velvet Events Design | Photo Booth – Picme