Blue Venado Tulum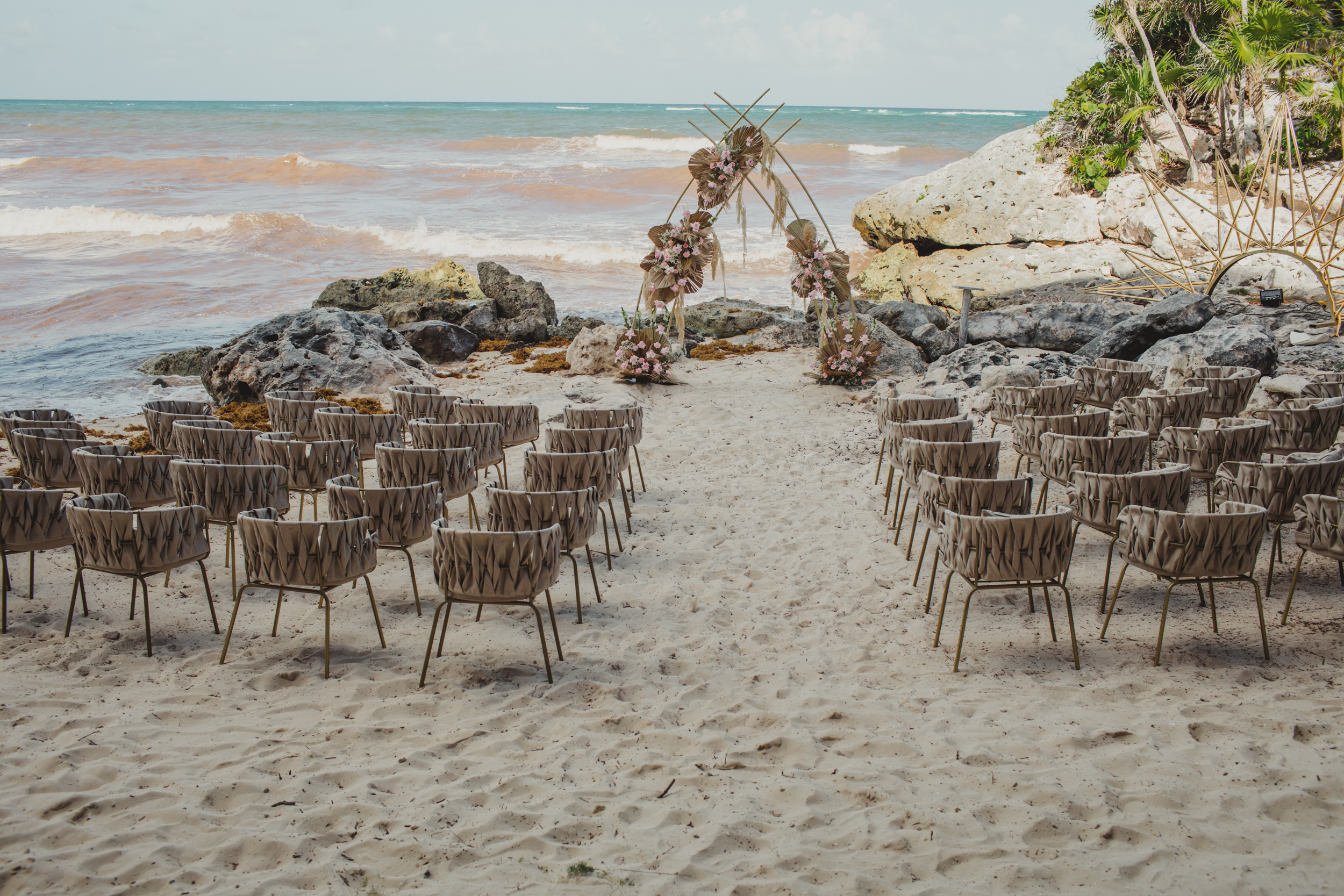 Discover the Exquisite Charm of Blue Venado Tulum: The Perfect Wedding Destination
Are you dreaming of a breathtaking wedding in a stunning coastal paradise? Look no further than Blue Venado Tulum, a remarkable wedding location nestled in the captivating beauty of Tulum, Mexico. With its pristine beaches, lush greenery, and romantic ambiance, Blue Venado Tulum is a truly enchanting setting that will elevate your special day to new heights. Join us as we delve into the wonders of this incredible venue and explore why it's an ideal choice for hosting your dream wedding. 
Located in the heart of Tulum, Blue Venado is a hidden gem tucked away from the bustling crowds, offering a sense of seclusion and exclusivity. As you step onto the soft, powdery sands and gaze upon the azure waters of the Caribbean Sea, you'll be transported to a world of serenity and natural beauty. This private beachfront property provides the perfect backdrop for a romantic wedding, with its expansive coastline and breathtaking views that seem straight out of a fairytale.
Blue Venado Tulum embraces the essence of rustic elegance, blending harmoniously with its surroundings. The venue showcases the natural beauty of Tulum, incorporating local elements such as lush palm trees, swaying hammocks, and traditional palapas, creating an atmosphere that is both romantic and authentic. Whether you envision an intimate beach ceremony or a grand celebration under the stars, Blue Venado Tulum offers versatile spaces that can be tailored to your unique vision.
Unparalleled Amenities and Services:
Blue Venado Tulum takes pride in offering an array of amenities and services designed to make your wedding experience truly exceptional. From a dedicated team of experienced wedding coordinators who will guide you through every step of the planning process, to exquisite catering options that highlight the flavors of the region, every detail is carefully crafted to exceed your expectations. The venue can accommodate weddings of various sizes, ensuring that your celebration is tailored to your specific needs and desires.
Endless Possibilities for Memorable Celebrations:
Blue Venado Tulum provides a canvas for your imagination to run wild when it comes to designing your dream wedding. Whether you envision an intimate beachfront ceremony, a bohemian-inspired reception in the sand, or an elegant evening affair under a starlit sky, the venue offers endless possibilities to bring your vision to life. With its flexible spaces, stunning natural surroundings, and state-of-the-art facilities, Blue Venado Tulum sets the stage for unforgettable moments that you and your guests will cherish for a lifetime.
Embrace the Magic of Blue Venado Tulum:
Choosing Blue Venado Tulum as your wedding destination means immersing yourself in the captivating beauty of Tulum while receiving impeccable service and attention to detail. This remarkable venue combines natural charm, breathtaking landscapes, and exceptional amenities, ensuring that your special day is nothing short of extraordinary. Let the team at Blue Venado Tulum turn your wedding dreams into reality, creating memories that will last a lifetime.
Please feel free to check out info on booking your wedding at Blue Venado Venues at the following LINK