New Year's Destination Wedding – Dinorah & Gerardo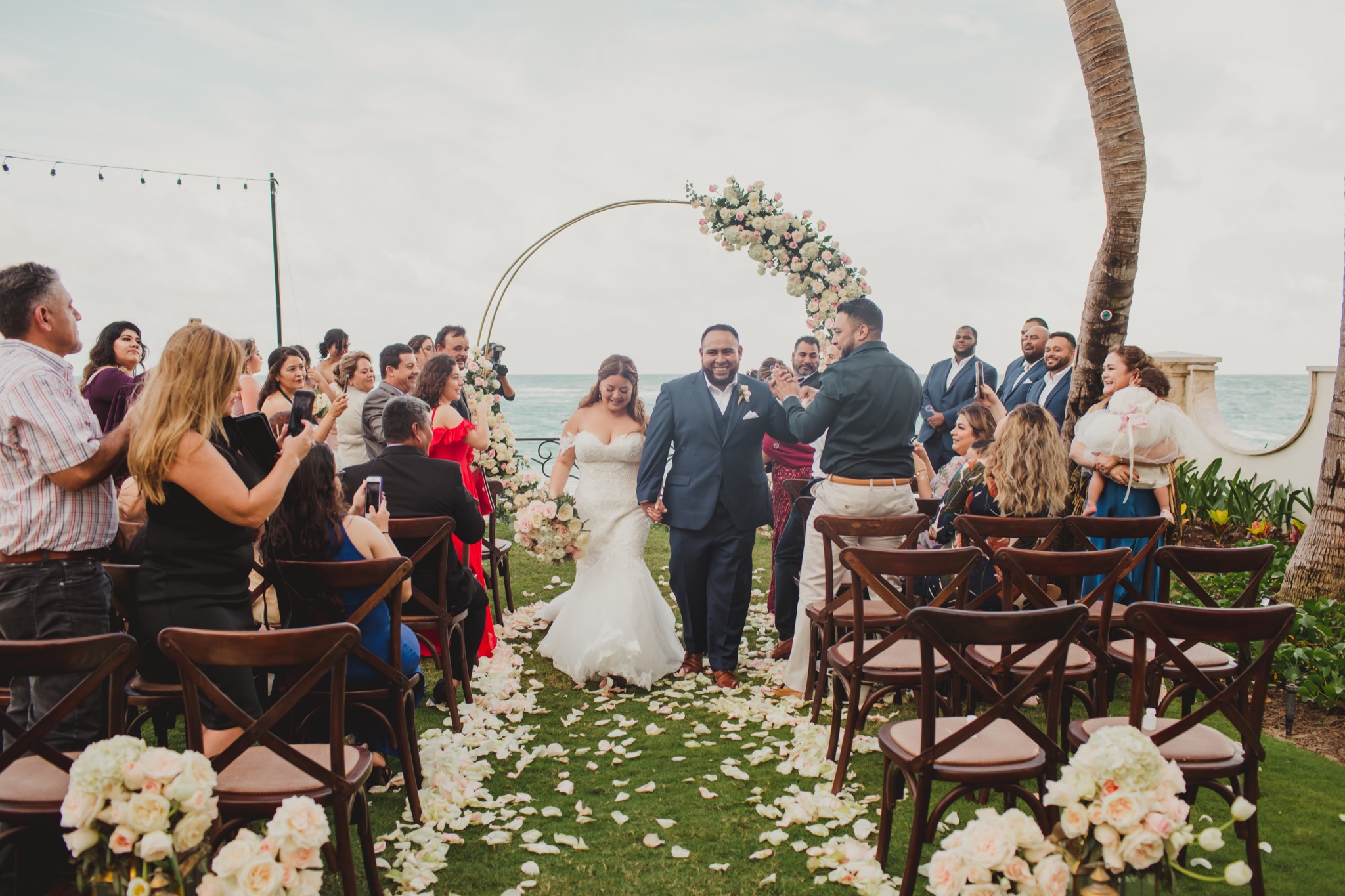 Who would've thought that we would say the last goodbye to 2020 with a wedding? When Dinorah and Gerardo first contacted me with their wedding date, I was super excited to be a part of a New Year's destination wedding. It was truly a night to remember!
The lovely couple, Dinorah and Gerardo, got married on December 31st, 2020, and celebrated their marriage with their close family and friends. The couple thoughtfully chose every little detail, but the number one request and unique to them were all the details that went into entertaining the kids. As Dinorah said – 'I wanted the children to have plenty of fun and a lot of kid-friendly areas for them to play and enjoy.'
The day started with both wedding parties, bridesmaids and groomsmen, getting ready followed by a bride and groom first look at the terrace of the breathtaking Villa la Joya. I will let the photos speak for itself. Dinorah and Gerardo held the ceremony at the backyard of the villa overlooking the ocean and the beach. Right after the emotional ceremony, their friends and family greeted the newlyweds while entering the reception.
When we asked Dinorah about their favorite wedding moment, she was impressed by the reception dinner. 'There's so many parts of our wedding day that continue to run through my head, but I would have to say dinner was very nice. Sun went down, and we felt relaxed on our special day surrounded by our loved ones and enjoying delicious food!'
As we were getting closer to midnight, every guest was dancing on the dance floor and getting really excited to celebrate the New Year of 2021. Oh, and the fireworks! Extravagant.
Dinorah and Gerardo, we are so grateful that you chose us, Paradise Photo Studio, to be a part of your New Year's destination wedding. Thank you for letting me share in this joyful day. I wish you all the best as you embark on this wonderful union.
Vendor Team:
Photographer – Paradise Photo Studio
Wedding Planner – Paradise Wedding & Events
Venue – Villa la Joya
Florist – Cherry Blossom
Rentals – EW Cancun
Hair and Makeup – Beso Brides
Caterer – Gourmet Soberanis
DJ – Plugin Audiovisual
Cake – Pasteleria la Migaja
Fireworks – Pyrotech