Rosewood Mayakoba Intimate Wedding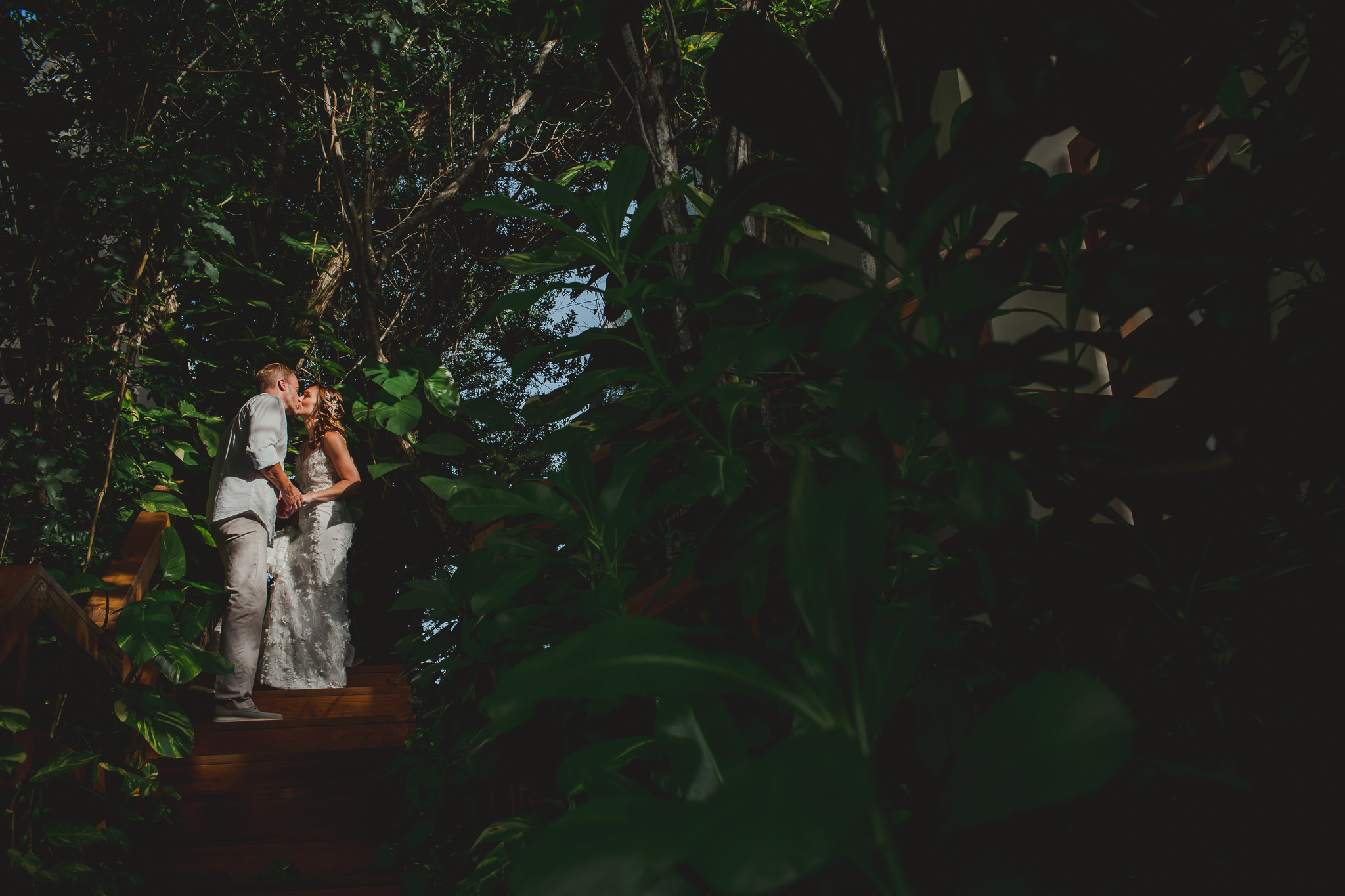 Jennifer and Tim had their intimate wedding at the beautiful resort of Rosewood Mayakoba. Reflecting the beauty of the Riviera Maya, the resort was the perfect place for these two genuine people to say their forever 'I do'. The bride, Jennifer, got her hair and makeup done by the amazing team Styling Trio and her look was perfectly completed by the gorgeous flowers created by Cherry Blossom.
My favorite part of their wedding was the Mayan Ceremony. A special moment for all of us. Spiritual and interactive ceremony, taking place at tbe breathtaking garden, in balance with Nature, the four basic elements (Fire, Earth, Water and Air) and the Universe. The Shaman blessed the union of Jennifer and Tim while setting an altar for the Mayan gods with flower, fruits and seeds.
Find out more about their wedding by reading the destination bride interview
1. How did you personalize your wedding? What about your wedding was most unique?
The wedding was truly intimate and special because it was just Tim and I. We were able to focus on just each other and our relationship.
2. What details are you most proud of?
I loved the Mayan ceremony that we had. It was very unique and an incredible experience.
3. What particular moment of your day will you remember most?
When the Shaman blew the conch shell to announce Tim and I husband and wife.
4. Best advice for another couple?
Find a photographer who has excellent customer service and can help you not only with great photos, but given you advice on flower vendors, etc.
5. What was the biggest surprise of your wedding day?
Tim and I woke up to a rainbow.
Jennifer and Tim, thank you for having me as your wedding photographer. I had an incredible experience. Best wishes on this wonderful journey, as you build your new lives together.