Banyan Tree Mayakoba Wedding – Courtney and Brian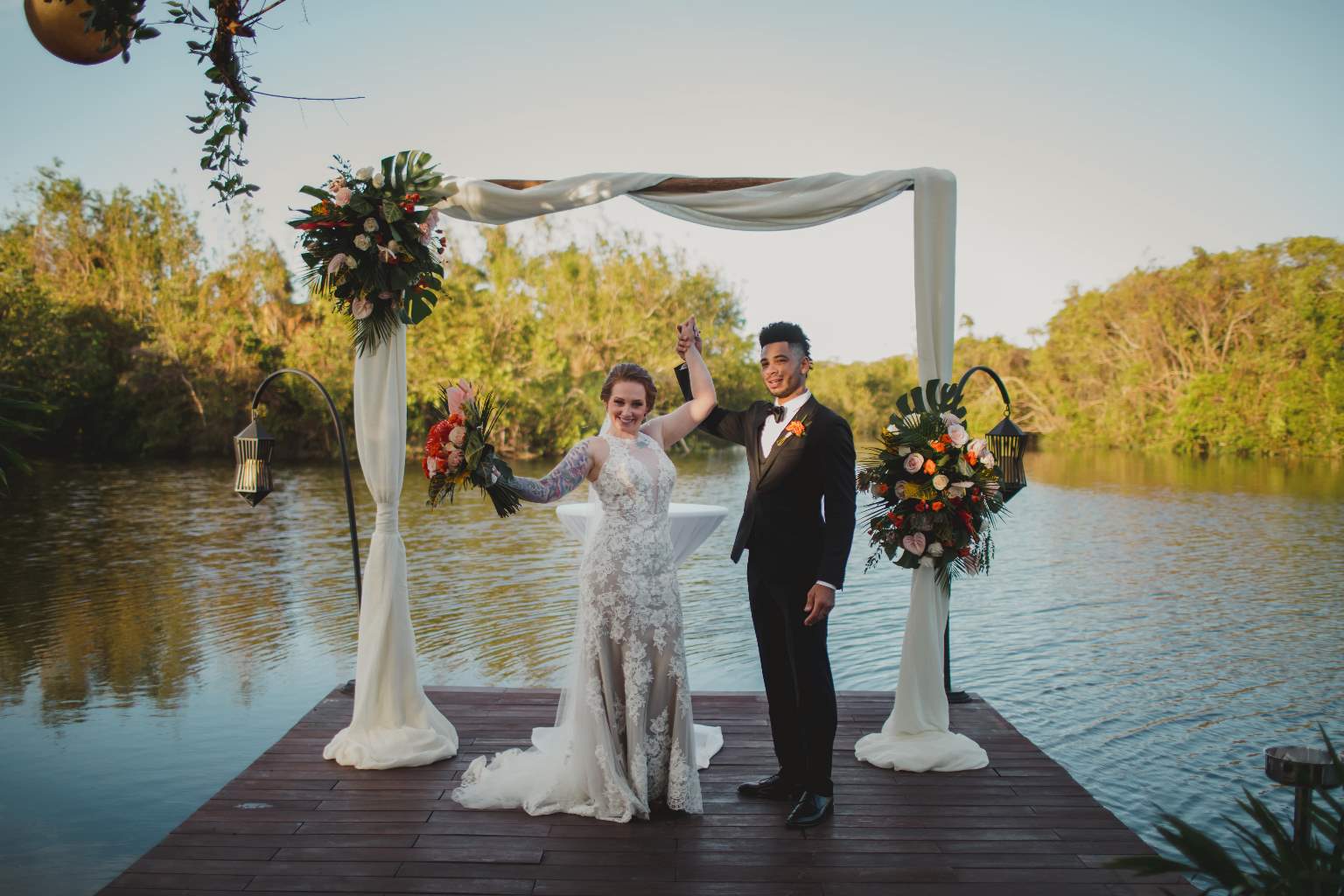 On October 10th, 2020, Courtney and Brian said their forever 'I DO' at the beautiful scenery of Banyan Tree Mayakoba. Everything was perfect for these two. Begining with the venue, the florals, the look to the ceremony. Take a look at the destination couple interview and find out more about Courntey and Brian's Banyan Tree Mayakoba Wedding.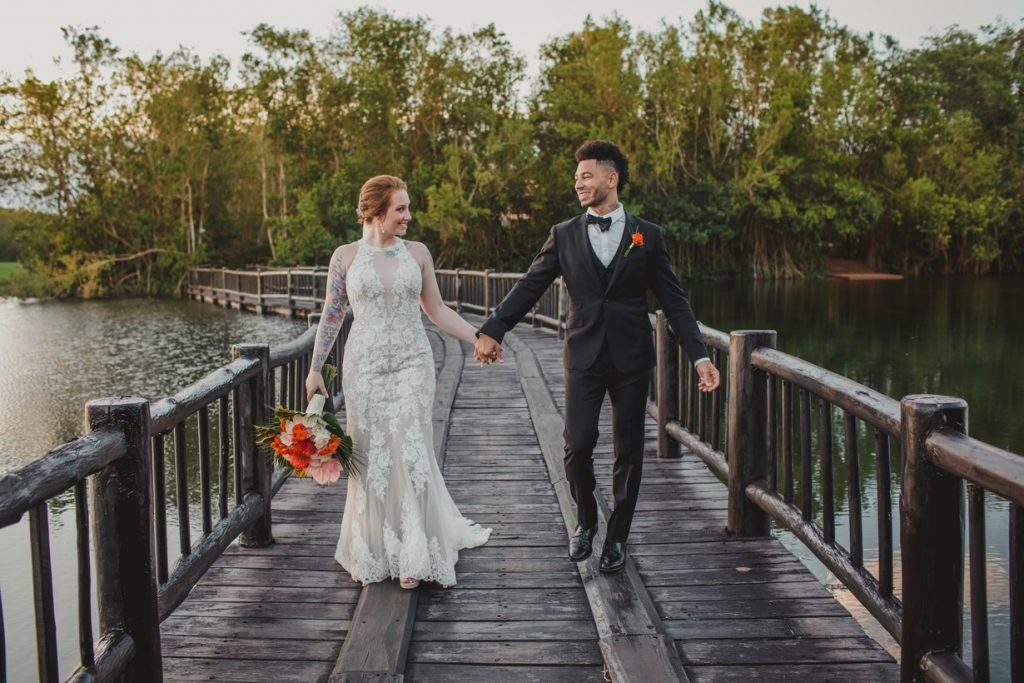 Destination Couple Interview
What did you love most about working with Paradise Photo Studio?
Professionalism, good direction throughout the whole process, and timeliness which is so critical for destination weddings.
How did you personalize your wedding? What about your wedding was most unique?
We wanted something truly romantic and surrounded by nature. Banyan Tree Mayakoba was such a perfect setting for both!! We had a beautiful ceremony on the lagoon, just us, not a care in the world.
Anything you would have done differently?
We would have stayed in Mayakoba even longer!
What details are you most proud of?
Courtney: I put a lot of thought into the details of what may have seemed to be a simple elopement. The preplanning just made for such a beautiful and smooth day for the two of us.
What particular moment of your day will you remember most?
The gitters before our first look, butterflies are a beautiful thing to still experience 10 years into a relationship. It was that sincere emotion that had us teary-eyed throughout our entire ceremony!
Best advice for another couple?
Make your day about YOU. For us, that meant no guests. Coming from two large families, that was a tough announcement, however, it paid off a hundred times over! The stress that comes with making your friends and family happy, comfortable, housed, and so on can be exhausting. We instead had the best time of our life, and everything was for US.
What was the biggest surprise of your wedding day?
Brian: Seeing Courtney so happy ( how sweet!)
Courtney: For me, the ease of everything. From our experience with our hotel, Marine our coordinator, our stylists from Styling Trio, Paradise photography, the florals, everything was so well prepared and flawless.
Anything else you'd like to add?
Take our advise- Dare to be different in every aspect, and selfishly give each other your undivided attention on YOUR special day.