Moon Palace Cancun – Indian Wedding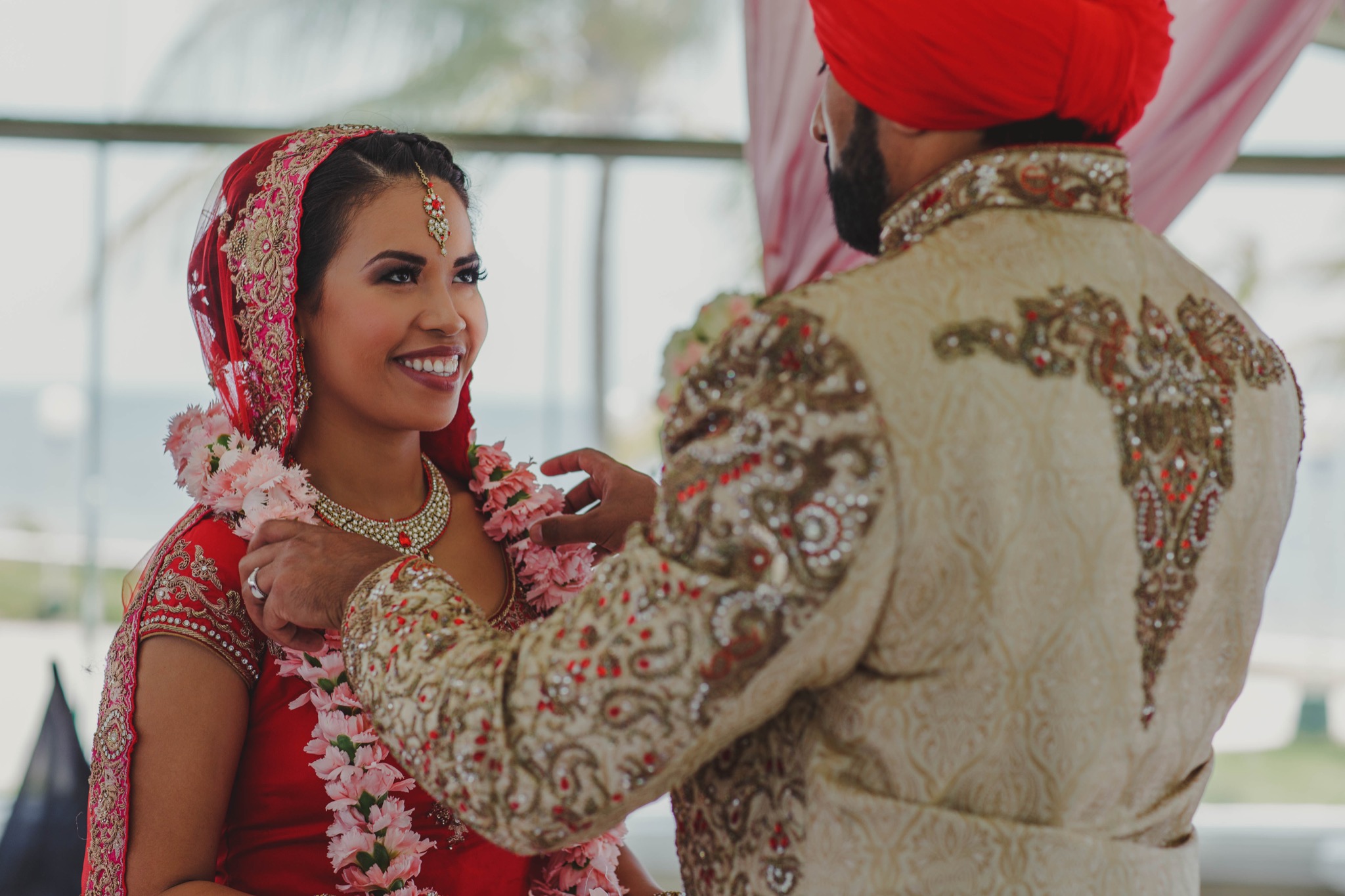 A destination wedding to remember at Moon Palace Resort in Mexico. Raj and Andrea started off their wedding week with an intimate engagement photo session where we explored the beautiful Moon Palace Resort together with the couple to find amazing locations for our photos. We walked along the white sandy beaches to an amazing pier where we were able to relax and shoot some nice sunset shots with the turquoise water background.
The next day we returned to Moon Palace for their Sangeet ceremony to find Andrea dressed in beautiful pink. It really made a beautiful contrast with the bright blue sky. After shooting the Sangeet ceremony at a garden location within the hotel, we were able to capture some amazing sunset shots by the hotel´s beach! A great background to end their Sangeet ceremony in Mexico.
The next morning we were up nice and early to capture the getting ready process for Andrea & Raj as they dressed in their colorful, traditional garbs for their Anand Karaj ceremony to begin.
It was a very cheerful moment to watch the procession of the "Baraat", where Raj and his family made their way all singing and dancing with music towards the Tucan Gazebo at the Moon Palace Resort.
For the following afternoon ceremony, Andrea made a wardrobe change into a lovely wedding gown and Raj into a Green linen suit for their beach wedding ceremony at the Moon Palace Resort.. Their family and friends enjoyed a great day together in paradise filled with traditional ceremonies, dancing and delicious Indian food. The Moon Palace staff and Zahra from Beach Wedding Vows, did a fantastic job of putting together this wedding for this awesome couple.
We were also able to finish off their Wedding week in Mexico with a super creative and fun Trash the Dress session in a cenote and beach location in the Riviera Maya. It was the perfect ending to this wonderful Indian Wedding.