Indian Wedding at Moon Palace Resort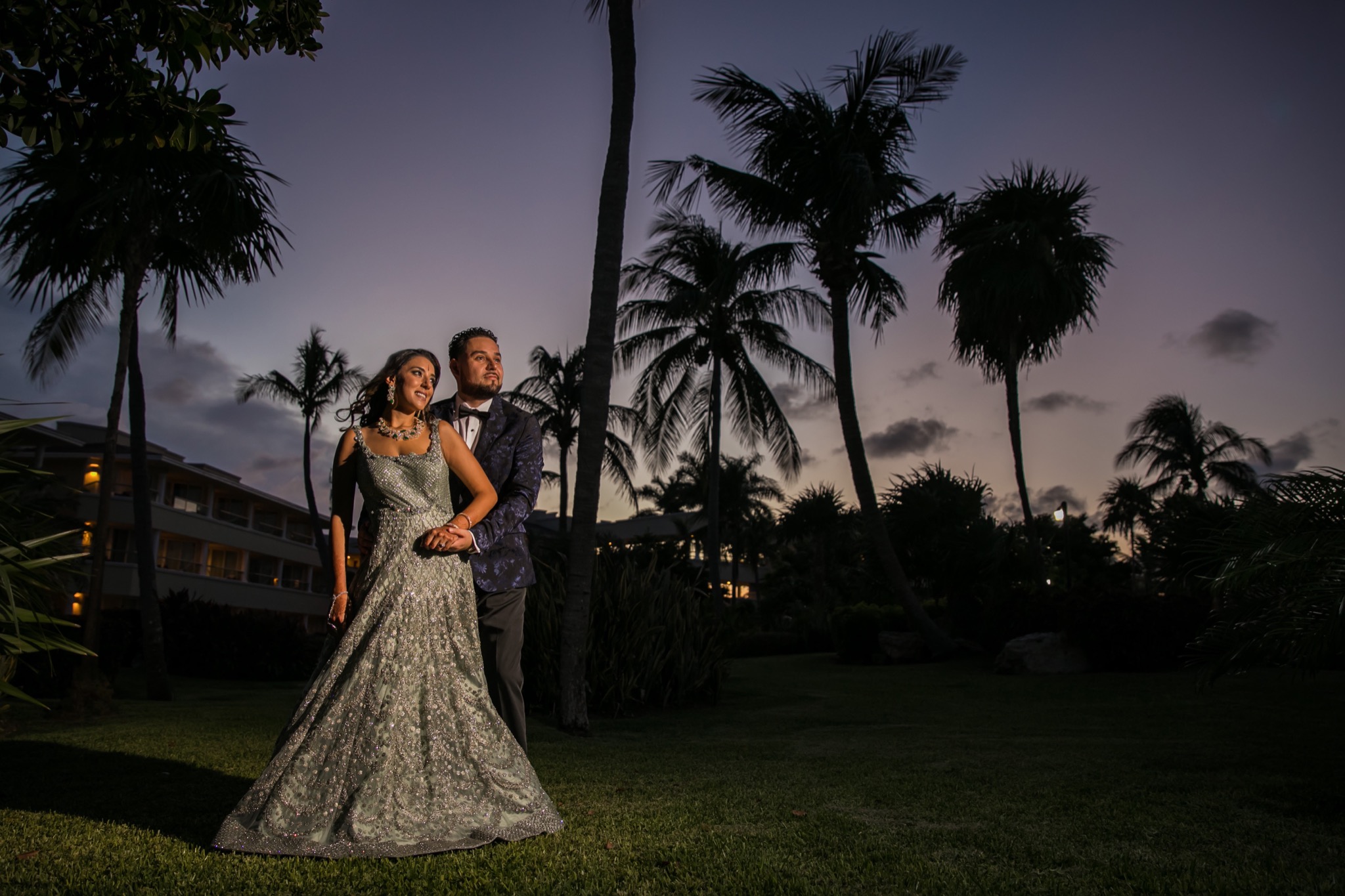 Natasha and Hector's South Asian destination wedding in Mexico was one to remember, with big colorful moments and a lot of smiles, it was a celebration of love and commitment. They got married at Moon Palace Resort in the Riviera Maya, a resort known for its romantic locations, wonderful sandy beaches and jungle backgrounds, so it was no surprise that Natasha and Hector's weekend started with an engagement photo session in the Moon Palace Resort locations. We wandered all around the resort to find the perfect spots to capture their love.
The wedding day was almost as beautiful as the bride, she glowed with happiness. The Moon Palace Resort provided everything that Natasha and Hector needed to get ready to say 'I do' in front of all their loved ones. We shot the Mehendi ceremony and we came back to shoot Natasha and Hector 'getting ready shoot' for their gorgeous beach wedding ceremony.
For the following ceremony, Natasha and Hector changed their traditional garbs for a beautiful silver dress and a black suit with blue flowers. Between ceremonies there was a bit of time for us to do a Bride & Groom's wedding photoshoot in the stunning gardens at the Moon Palace Resort.
All ceremonies were beautiful, full with romance, laughter and amazing backgrounds. It was the perfect Destination Indian wedding.