Grand Coral Playa del Carmen Wedding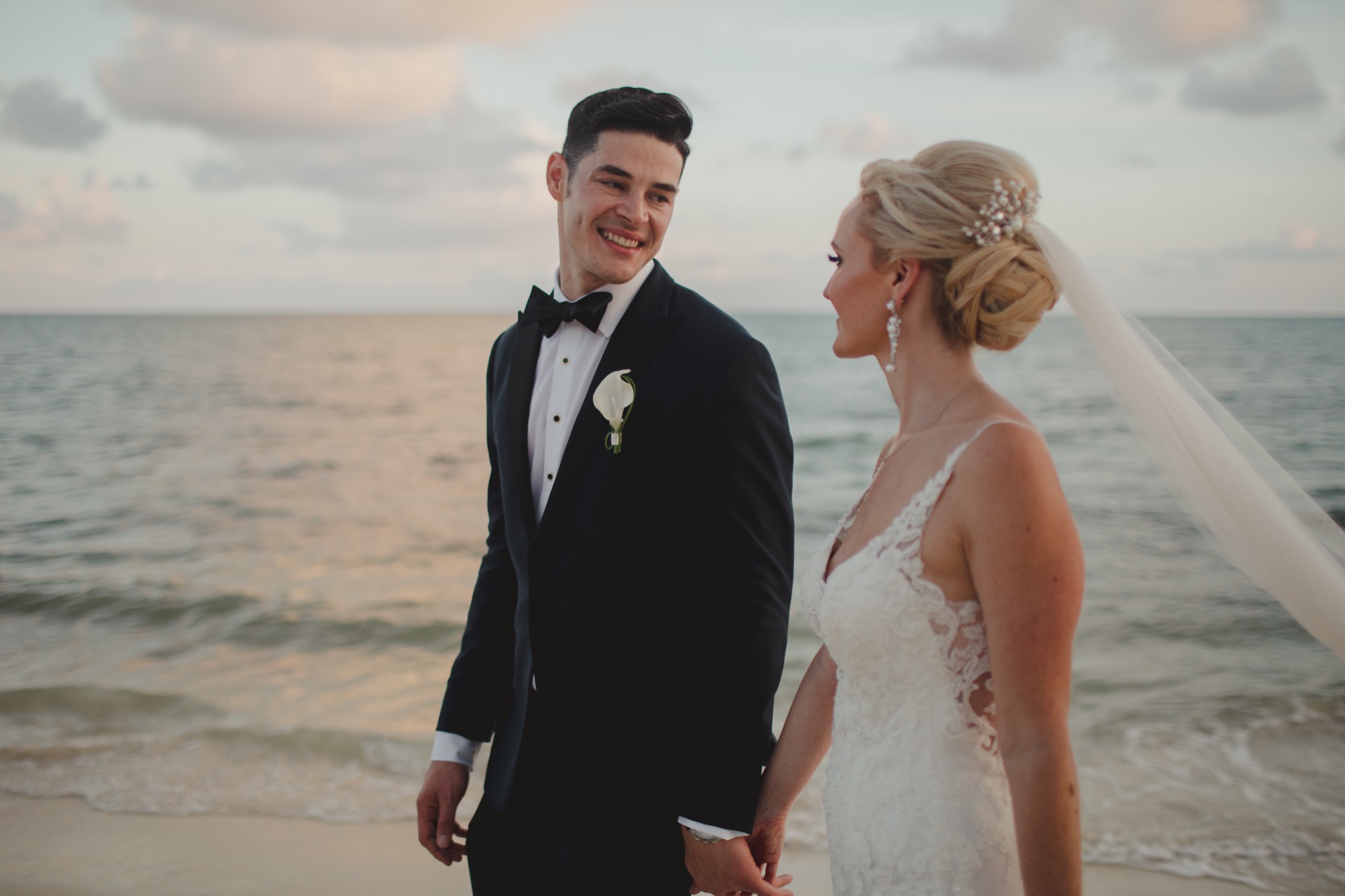 Playa Del Carmen, is one of the best settings for a destination wedding since The Mexican Caribbean is considered an epitome of paradise.
One lucky couple, Nicole and Mike, from California opted to celebrate their wedding at Grand Coral Beach Club in Playa del Carmen, Mexico. This beach club has everything you expect for a perfect wedding: an idyllic location comparable to an island paradise, serene environment that is far from the crowds, an infinity pool, great amenities, comfy lounge chairs, and serves food par excellence.
Bother the bride, Nicole and Groom, Mike decides to get ready at the beautiful condominium complex El Taj, located in Playa del Carmen. We were able to capture these precious moments of both the bride and groom as they got ready for their beachside ceremony along their closest family and friends.
Ceremony time!
Here comes the lovely bride, stunning in her white gown and escorted by her father as they walked down the aisle among beaming family and well-wishers. With a background of sweeping blue vistas and crisp golden sand, the couple exchanged their vows with family and friends in attendance. After the ceremony, the couple sealed their vows with a romantic kiss as they are applauded by guests.
We then spent a short time with the couple shooting their photo session outside the Grand Coral beach club, which provides an amazing scenery for these gorgeous portraits!
Then the main event began as Nicole and Mike performed a custom dance! It was spectacular and so fun to watch.
The night continued with lots of energy as the bride and groom danced their shoes off with their ecstatic family and friends.
Visit our instagram to view more of our work