An intimate yet luxurious wedding at Fairmont Mayakoba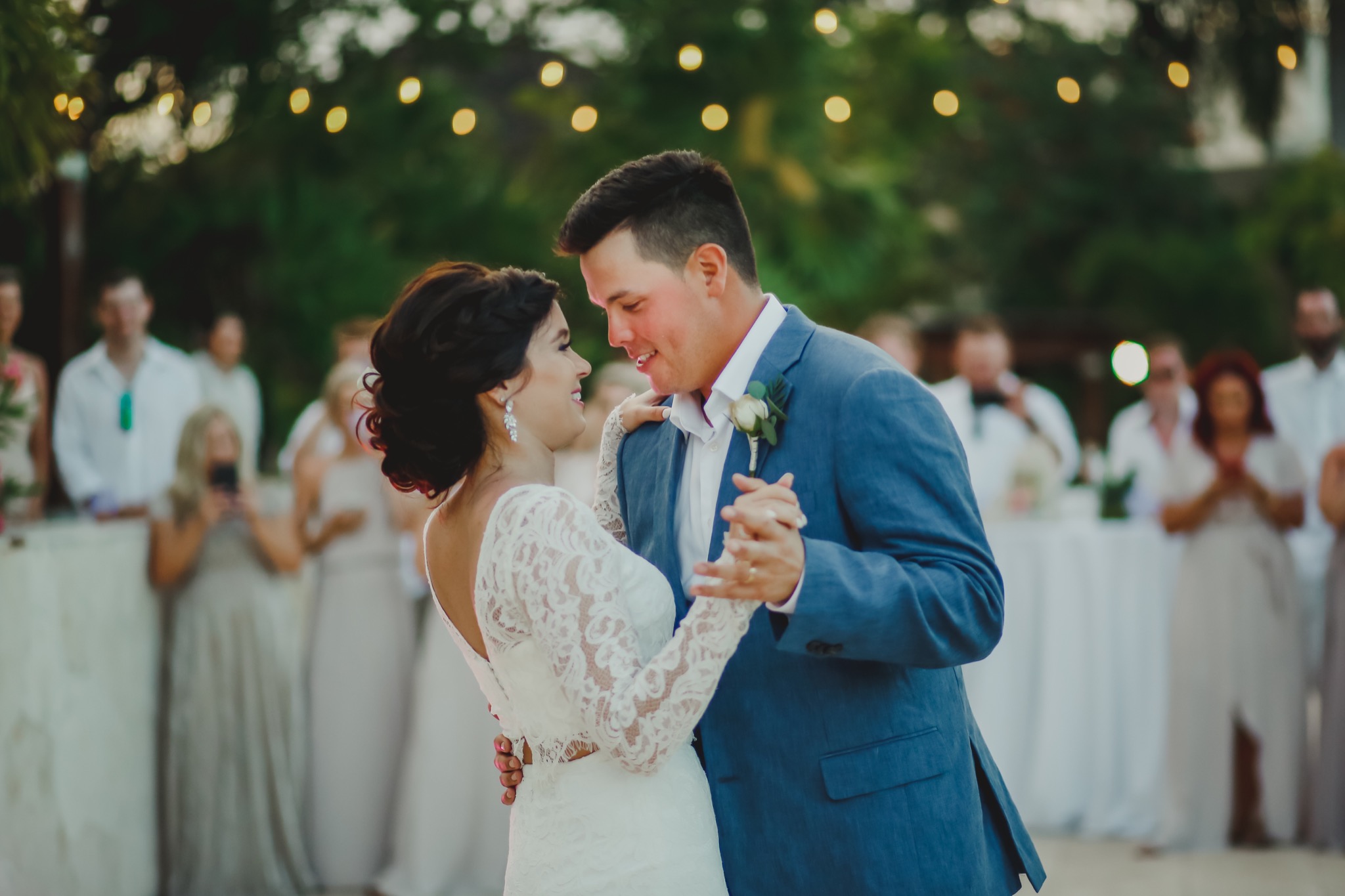 I first met Skylar & Zakre during their site visit last December at the beautiful Fairmont Mayakoba. I immediately could recognize this was a very down to earth and lovely couple. They wanted to remember this day foreve with beautiful photos and memories of their big day. It was very easy to communicate their ideal wedding with both of them.
They just wanted to experience an intimate beach wedding with their closest friends and family. I was very lucky to be their destination wedding photographer on their special day.
As Skylar got ready in her beautiful gown, everything was flowing perfectly as the bond she shared with her close friends was obvious. Zakra also had a large group of friends with him in his room and it was fun to watch the guys cheer their friend on before his big moment.
During their first look it was exciting to see how they would react as they walked towards each other on one of the resorts private docks. It was an amazing location for them to see each other for the first time as it provided a nice privacy for the couple.
The beach ceremony was just as lovely, with a nice breeze from the Mexican Caribbean Sea. I really enjoyed exploring the resort with the gorgeous couple, for some unique shots before their dinner party.
At the reception, all the guests shared a table which made the event very private and unique. The lighting was spectacular as their family and friends shared kind words about the bride and groom and their best moments.
I was very happy to be a part of this fun and chill Texan couple's wedding! The Fairmont Mayakoba it's just the perfect venue for both intimate and large weddings as well.
Congratulations on the newlyweds!